Exchange Bureau
    7th of june 2002, Manifesta + Documenta,  Frankfurt/Main, Germany
During the MANIFESTA Wolf-Ram changed foreign currency into Euro by painting the bills over. He also signed and dated the bills. This event took place in the vicinity of the Frankfurter Kunstverein.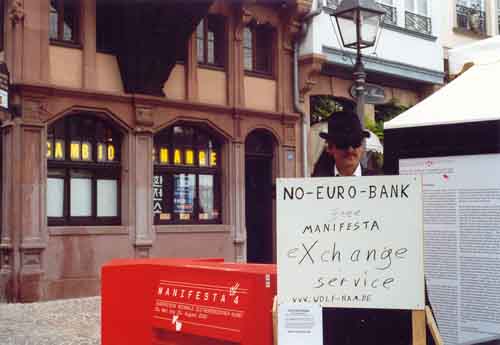 Info text for the Exchange Bureau performance.
Exchange Bureau
Offers you a free currency exchange service. This exchange bureau is an art project (a part of the www.freemanifesta.org) by Wolf-ram, the founder of the NO-EURO-BANK. He will exchange your currency into Euro by painting, drawing EURO on your foreign paper money and signing it with Wolf-ram.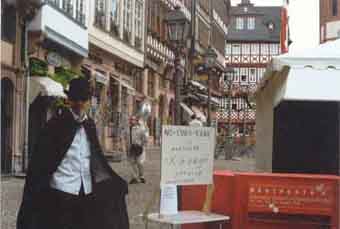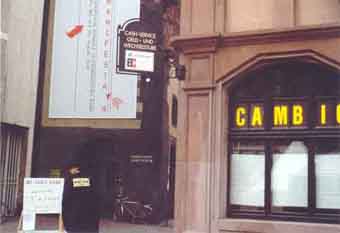 ------------------------------------------------------------------
9th -12th of June 2002
In Kassel, during the Documenta 11, Wolf-Ram opened up his Exchange Bureau in several places as well.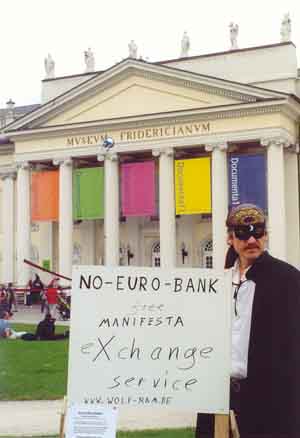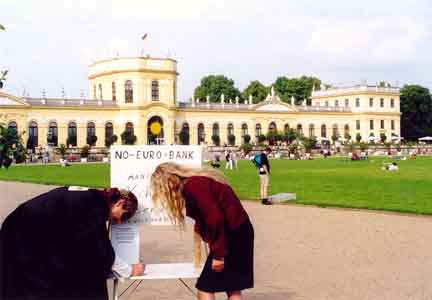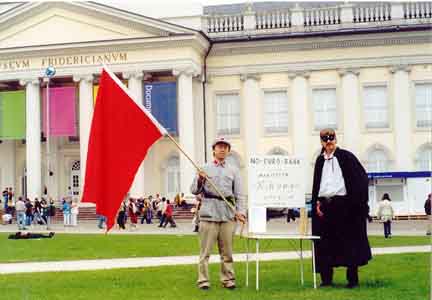 In cooperation with the team of the artist Hirschhorn ( Bataille Monument ) he gave an interview for the local TV channel in Kassel. At the same time he painted over more bills of present spectators