On the 1st of January 2002 the new currency EURO was introduced to several countries in the European community.
Norway is neither a member in the European community, nor does it have the currency EURO. However, more and more guidelines of the European community are introduced, in order to make a good cooperation possible.
The virtual main seat of the NO-EURO-Bank (NEB) is the former Norwegian National Bank which is now the Museum of Modern Arts in Oslo, Norway.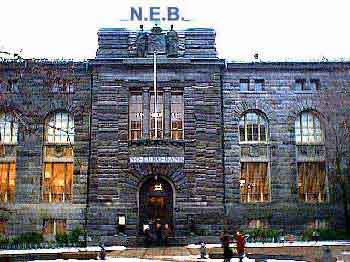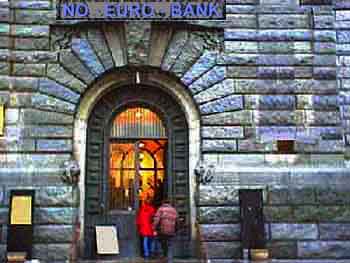 ---------- Founded 1.1.2002 / Oslo, Norway ----------
During the opening ceremony of the NEB, the artist Wolf-Ram - in his position as Director of the NEB - issued an edition of ten 100 Kroner bills bearing the signature of Wolf-Ram.
The word KRONER was painted over and replaced by the word Euro. The bills were dated and signed by Wolf-Ram.
If you don`t trust the new EURO try the NO-EURO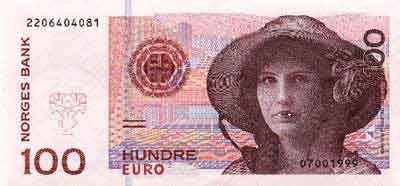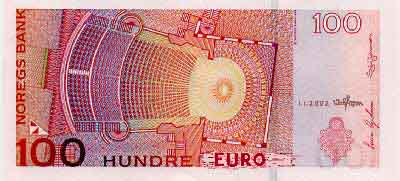 Edition NO-EuRO 100 NOK
Series Nr. 2206404081-2206404090
Handpainted EURO over KRONER and signed Wolf-ram 1.1.2002
99% allergy-free, tested on humans in Norway
This project is not a co-operation with the former National Bank of Norway and the present National Museum of Contemporary Art.